Perhaps we have said this every year, but this has been a pivotal year for the PropLogix family.
2019 was the year of growing our existing product line (looking at you, tax certificates) and introducing new ones (like Title Searches). It was the explosion of our technology team (more than 25 strong!) It was the year of the webinar where we hosted 9 and co-hosted many more, and gave hundreds of title agents and real estate agents continuing education credits.
Like in years past, we amassed the memories collected throughout the year, set it to a beat and rapped it out with our own talented, Nat Keza.See our previous rap-ups from 2017 and 2018.
Check out our 2019 highlights:
January:
We kicked off the year strong with a webinar from our friend and sales coach extraordinaire, Darryl Turner with 5 Keys to Winning in 2019, which is still helpful as we head into 2020 as it was back in January.
February: 
Who could forget? The Florida Department of Financial Services released ambiguous guidance regarding what vendor costs can be passed through to consumers. Then after an uproar from the title community, they retracted and posted revised guidance. Although it was a scary and uncertain few days, our tech team bounded into action to offer our clients the ability to have their customers pay directly so that regardless of what the DFS landed on, we'd be able to continue to serve our clients.
March:
March was our company picnic, affectionately named "PropFest" (because how can we NOT??) and this time around we enjoyed the outdoors with families, foursquare and food trucks. Always a blast.
April:
April kicked off with a conference in Denver with our friends at Resware and a Red Rocks concert. The after-party with the robes and the pizza will live in infamy.
We also published the Best Practices to Avoid Quiet Title guide, which was one of our most popular resources to date.
It was also the month we launched our first 90 Second Real Estate Rundown show on Youtube.
May:
We were all pleasantly surprised by our Culture Club (they plan all our company-wide events) with an afternoon ice cream treat.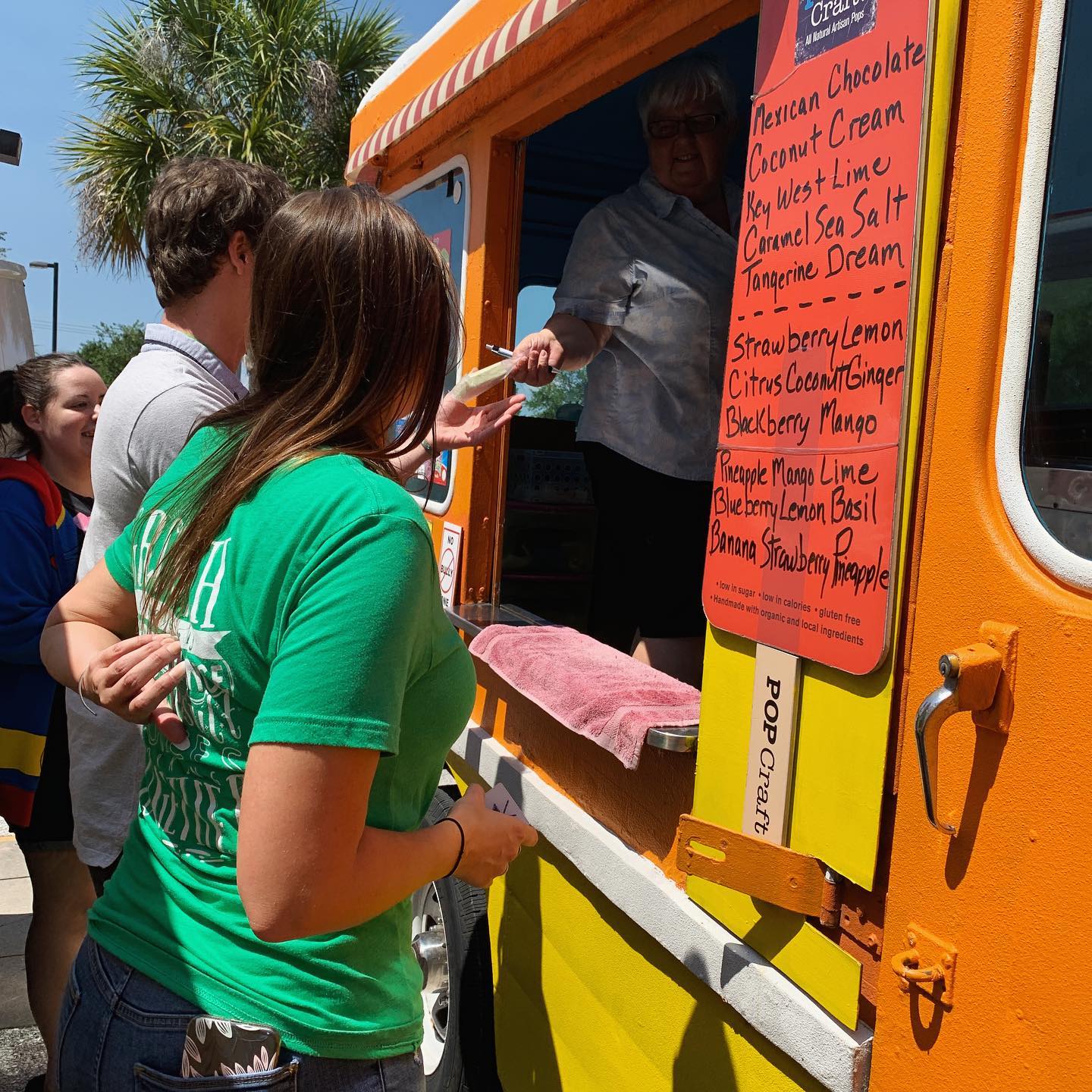 June:
July:
July was the release of our much-anticipated State of the Industry Report and webinar, which was our second-most attended next to the webinar we held when the DFS released those third-party vendor guidelines. This was a landmark year because we got more than 400 responses and our report had more than 300 downloads.
August: 
Several members of our leadership team took to the golf course in the 16th Annual Bartko Foundation Golf Classic in Pennsylvania. Our own Dave Daley was even honored for his support of this charitable cause, which we're all very proud of.
September:
September was the month we hosted our 2nd annual company conference, PropQuest. All the PropLogix people converged on Sarasota for one wild and fun afternoon to talk about the future vision of our company. If you didn't see it, we have the PropQuest highlight video of that event on Facebook.
October:
In October, we took our good friend, Scott Merritt, the executive director over at the Florida Land Title Association, out for a (few) glass(es) of wine to spill the beans about the FLTA annual conference and how to get the most from industry tradeshows. He did not disappoint. You can watch the full conversation between our marketing director and Scott over on our Youtube channel.
We also had a blast in Austin with all our friends at ALTA ONE.
We took our Halloween desk decoration competition to new heights.
November: 
Back in Florida, we rocked out Las Vegas-style with FLTA at the Annual Convention. We also ate our weight in empanadas at our Thanksgiving potluck. This time we did a twist on the traditional by asking each person to bring something that represented their cultural heritage.
December:
What started as a request from our clients who wanted to learn more about how probate impacts title became our last webinar of the year, the Principles of Probate with  Pamela Hernandez, Esq. Watch the replay here!
There's so much in store for 2020 with new announcements to be made and a move to a new home for PropLogix.
Well, that's a (w)rap.
PropLogix 2019 Rap-Up: Propshine featuring Nat Keza
(Lyrics and vocals by Nat Keza, produced by Mr. Hit Record)
Let me take you thru 2019
Show you how we bleed green
We two-step to the git up
PropQuest was lit up
Webinars for edumication
Building platforms for title agents
Developed sources
Mandy made courses
Gave agents credits
Don't you forget it
They tried to regulate
Now we got Prop Pay
Pay us directly
Customers testified
Our service is fly
Company picnics
Culture club my witness
Food trucks
Spirit week
Halloween was a treat
Whole office was a vibe
Two-headed freaks
Tax certs beat Dev
We 100 up
That's what's up!
P-R-O-P
We are the key
In this industry
Step to the left
Step to the right
Put your hands up
Green's what we rep
In 2-0-1-9
All we do is shine
Nationwide conference
Red rock celebration
White robe occasion
In the hotel motel
We trade showinnnn'
The prop keepin' it funky
In Austin at the Top Golf party
Now we got PropNews
For the up-to-date
Subscribe today, subscribe today!
Tax certs blowin' up nationwide
Can't deny this office vibe
Made tacos for the tribe
donations just to pie
3 years on the list
State of Industry
Gave us the gist
Now Go grow your biz
F L T A
Casino night
We all took flight
Industry insight
Leaders in the spotlight
P-R-O-P
We are the key
In this industry
Step to the left
Step to the right
Put your hands up
Green's what we rep
In 2-0-1-9
All we do is shine