If you're in the title or real estate industry, you probably do SOME kind of marketing. And that marketing may involve arming your salespeople for trade shows, seminars, or in-office visits. Every dollar invested on this armament should be money well spent.
Before we get into what items go flying off of our table and literally have people asking us to stop by their office with more, let's go over a few things nobody wants:
A crappy pen that doesn't work. We're all on a budget–I totally feel you–but you can find promotional items that are both affordable AND good quality. A pen that doesn't work is a pen that doesn't get used and you're basically wasting your money. The last thing you want to do is represent your company as being cheap.
Anything with your logo the size of Jupiter on it. We all know brand awareness is important, but don't be obnoxious by making your logo as big as humanly possible. Before we started giving out cool, quirky giveaways with funny sayings on them all we would ever hear is 'Great! My kids are gonna love this!' You know what that means? They've already forgotten your company. Now we have people telling us they use our items on the daily, which keeps us top-of-mind for them.
Sticky Notes that don't actually stick. Maybe it's just the crazed, stationary-obsessed person that I am, but nothing ticks me off more than a sticky note that wont stick. Being frustrated at something that has your company logo on it is never a good idea.
Unique Promotional Items For Real Estate Professionals
1. Phone Wallets
I might be biased but I freaking love these things (I currently have one on the back of my phone.) It's a lifesaver. I personally use it for holding my ID and credit card when I'm too lazy  to bring my purse somewhere, but I know quite a few of our clients use it when they attend seminars just to hold their business cards. Since someone always has their phone in their hand, your company definitely won't be missed.
2. Koozies
We put on a lot of night-time networking events after seminars and whether we're doing something inside or outside, these are always a hit. We try to switch the message up from time-to-time to keep it fresh and have people anticipating which ones we'll come out with next. It gives it a "limited edition" touch.
3. Sticky Notes
Now I know this seems pretty basic and you're probably thinking 'oh boy, another person giving out stationary,' but what makes these a hit is that they have a customized saying on them. These do well at trade shows. Also, they are BIC brand which means they actually stick.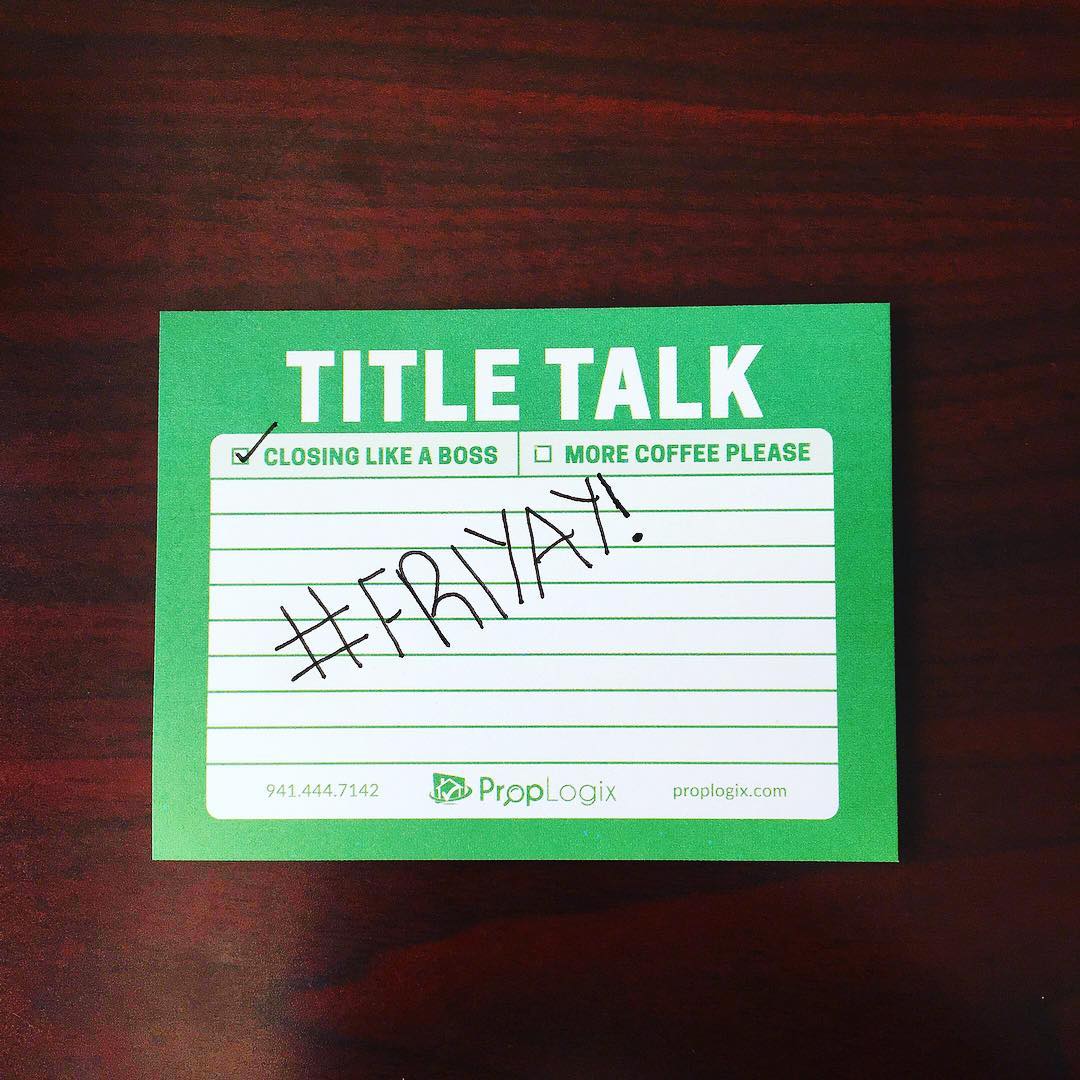 4. Yummy Snacks
There's nothing worse than being hangry (hungry + angry) when you're trying to learn. The quickest way to a person's heart is really through their stomach. People love food, especially when it's in fun packaging. Green Kettle Corn, anyone?
I hope all of these ideas have inspired you for thinking of your own fun giveaways. Even if you choose to go a more traditional route with your items remember you can always make it different by putting a little flair into the messaging.
Happy promoting!