Looking forward to the ALTA ONE event in Miami? We know that we are. Even if you can't make it this year, or you haven't had time to look through the full schedule, here's a quick rundown of the top 10 can't-miss events happening.
Best opportunities for networking:
1. Party in Market ONE – Tuesday, 5:30 pm-7 pm
This is your first chance to really mix and mingle with your colleagues and fellow professionals. It's also the first time to scope out the large selection of vendors. Unwind with beverages and snacks while mingling with vendors and other professionals. Don't forget to stop by booth #320 to pick up your PropLogix party wristband. Space is limited!
2. Flamingle on Imperial Ballroom Patio – Tuesday, 8:30 pm – midnight 
Get your party on with PropLogix! Open bar, live music, dancing, and games! Follow the green flamingos for a relaxing and fun evening. Sip and sway the night away.
Be sure to RSVP here and get your wristband for entry! 
3. Blue Monster Golf Tournament – Thursday, 1 pm – 5 pm
See you on the green! We'll be the ones handing out the cold beer to help you cool off and perfect your swing.
Notable Sessions:
4. New Tech Creates New Risk – Wednesday, 2pm – 3pm
Of course, as new technology evolves there will be new vulnerabilities and best practices to go with them. Three underwriting experts will analyze the latest crazes and their potential impact on the title industry.
5. Marketing with your Real Estate Partners: The Non-MSA Way – Thursday, 10:30am – 11:30am
RESPA can seem like a blessing and a curse to a title agent. It can be difficult to know what rules apply to your marketing efforts with your preferred real estate partners. The speakers in this session will guide you through the murky waters of regulations so you can enjoy the smooth sailing of generating leads for your business.
6. From eClosing to zClosing – Thursday, 3pm – 4pm
E-Closings are gaining traction around the country. Everyday more municipalities and agencies are switching to the paperless technology of e-Recording. Come hear where technology will be taking the title industry as it continues to evolve and what questions to ask yourself as you move your company forward.
7. Marijuana: How to Legally Handle Illegal- Money thru Friday, 10:30am – 11:30am
As more states legalize medical and recreational marijuana, real estate professionals will need more guidance on how to handle transactions related to the "growing" business. From commercial growers looking for land to pot entrepreneurs purchasing private homes with their cash, this session will cover the intersection of state and federal laws on marijuana and how it will affect a closing.
8. PropLogix Demo Den – Thursday,  10am – noon
Join us at the Gary Player Villa Patio 2 for Bloody Marys, Mimosas, and important tips and stats on hidden property issues. See how PropLogix can help tie up the loose ends on your closings.
Omni Sessions (aka Keynote Addresses):
9. Swim with the sharks – Wednesday, 1 pm – 2 pm 
This spoof on the hit reality tv show Shark Tank will be sure to provide some entertainment as 4 "Title Sharks" judge emerging title industry tech pitches. Be sure to cast your vote on your favorite.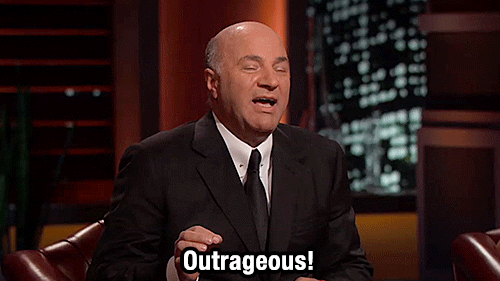 10. Mike Rayburn – Friday, 12pm-1pm
Mike Rayburn isn't like your average motivational keynote speaker, he is a keynote artist. He's a Carnegie Hall and Las Vegas Headliner, a two time TED Talk presenter, an entrepreneur, a world-class guitarist, and a comedian. His talk on "What if?" will inspire you and your team to take your company to the next level despite your fear of heights that have been holding you back.
"Every achievement in human history started with 'what if.'" – Mike Rayburn
There's a lot to do at ALTA this year, but whatever events you choose to attend it's sure to inspire and delight. The speakers and sessions will provide some valuable tools to build and maintain a great title company whether you have a young company still establishing the foundation or a well-established enterprise looking to expand.
Oh, and don't forget about the juice bar!