Updated: August 2023
If you're a title or real estate agent looking to expand your reach and leads on a budget, here are some free and cheap tools to help boost your marketing efforts. There are so many amazing marketing tools out there. The problem is a lot of them are expensive, hard to use or require talent. All you need to do is focus on some key points and know those cheap or free resources that will help you accomplish your goal. We've got a list of resources that we couldn't live without in the beginning. Some of which we STILL use.
Here are some of the best free and low-cost marketing tools:
1. Canva (free)

If there was one marketing tool in this world that I could marry, it would be Canva. Their slogan is "Empowering the World to Design," which means regular people like you and me can be graphic designers. Our amazing designer Nikki — who has devoted years to learning and perfecting the use of Photoshop, Illustrator, and the like — uses Canva as much as I do. I have, like, ZERO talent with design and even I was able to make many of the graphics you see on the pLog. They have TONS of templates for different design needs, lots of cool layouts that you can customize, and loads of free elements to use.
ALTA recently hosted a webinar on how to use Canva that I think any title agent would find helpful!
What to use it for: Designing flyers, infographics, creating custom blog graphics, social media graphics, e-book covers, designing your own logo, making the prettiest slide shows, and a million other things
2. PicMonkey (Free – with trial)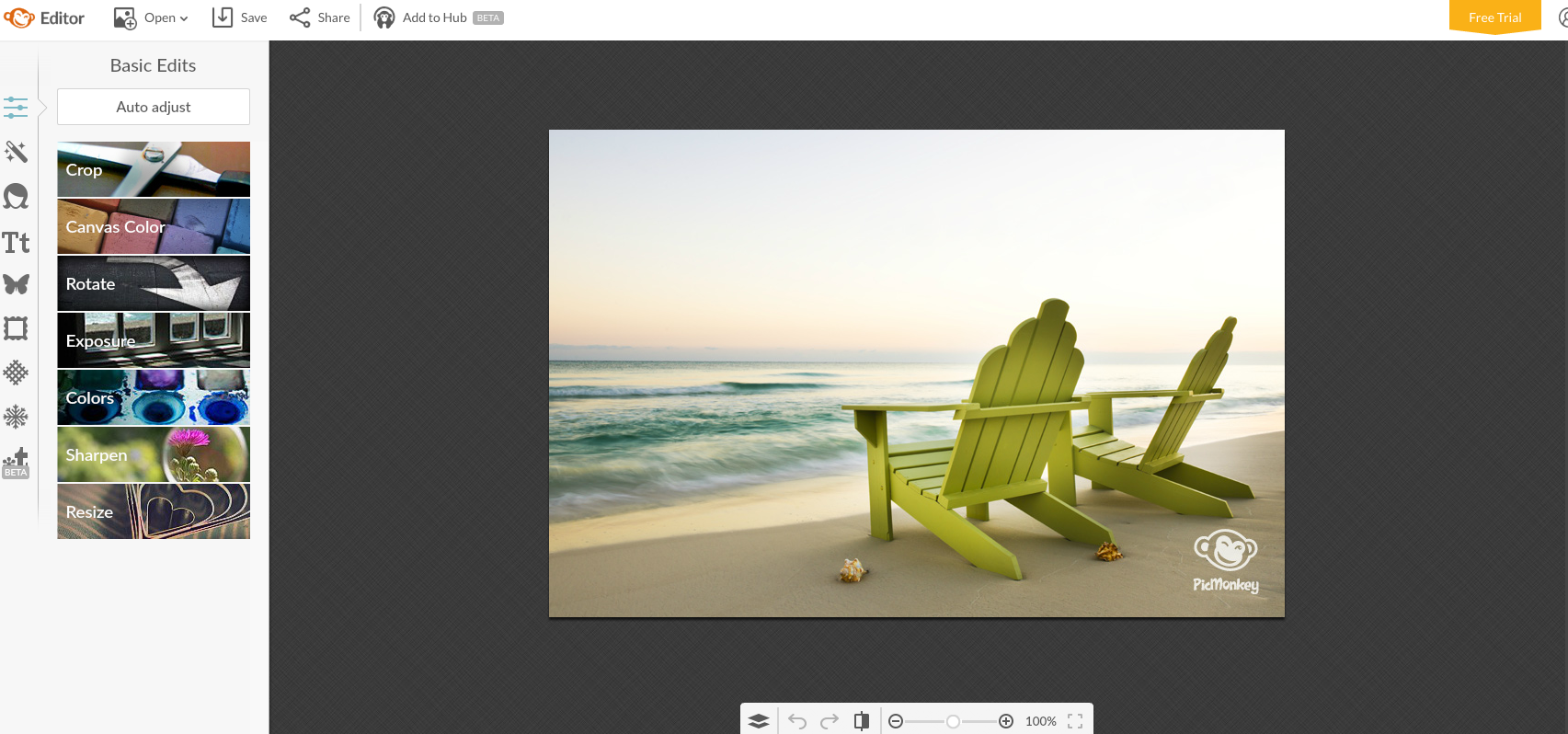 What Canva is to graphic design, PicMonkey is to photo editing. PicMonkey is loaded with features for those of us that want to make our images look better. You can also put cool effects on pictures and lay text over it. It's simple to use, with several editing options like color changing effects, background remover, resizing, and photo filters. You can play around with the free trial for 7 days and if you love it like we have, it is $7.99/month afterwards.
What to use it for: Editing profile pictures, headshots, company photos, putting words on images
3. Fiverr (Cheap)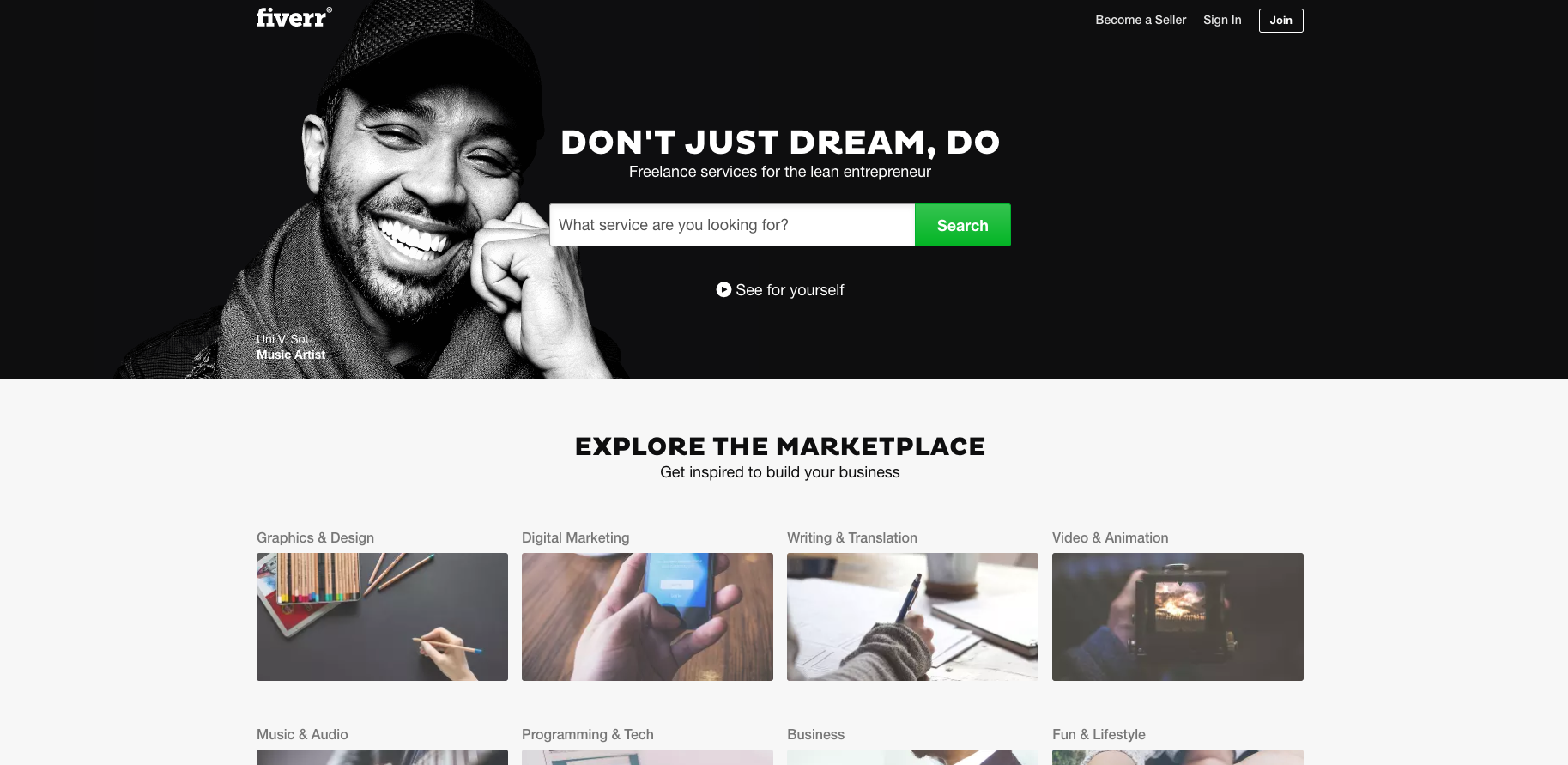 Need a logo, but don't have much to spend to get one? Fiverr is a really great resource where talented, creative freelancers can make you a logo (or video, or graphic) starting from $5. We have used Fiverr for videos, new logo concepts, and voiceovers. Usually we end up spending more than $5, because sometimes you just get what you pay for — but it's waaaay cheaper than hiring a designer if you need some help.
What to use it for: Outsourcing creative and design needs
4. Wix (Cheap)
If you don't have a website, it's really hard to compete in this world. It doesn't have to be life-changing –buy a domain and build a website — make sure people know who you are, what you do, and how to get in touch with you. There's a lot of debate on whether Wix is really a good choice for a website builder, but the truth is, it's so stinking easy to use and has breath-takingly pretty templates. Starting at $16 a month for the basics, you can host your domain, build your site, and manage it.
What to use it for: Hosting and managing your website
5. Hootsuite (Reasonable)
You're going to want a way to schedule and monitor your social media profiles. I know I've talked about Hootsuite before, and no, they're not paying me. You can see people interacting with your brand and respond to messages from the app.
***Hootsuite discontinued its free plan on March 31st, 2023. Plans now start at $99
After looking into the alternatives, Hootsuite's features and integrations were well worth the money compared to the alternatives at the same cost. This tool not only helps you grow your following and increase engagement, but gives you the ability to plan and schedule all your posts in advance from one place, making your life that much easier and efficient. It also allows you to track your performance, and the dashboard is very user-friendly even if you're not a marketing professional.
What to use it for: Social media posting and monitoring
6. Wistia (Free, sort of)
Wisita is a video hosting platform that allows you to see in-depth into your video analytics. You can see who is watching, how much they watched, and where they got bored. All these insights help you determine how you can improve your video marketing to better match the habits of your viewers. You can pay a lot to use it, but they'll let you upload up to 10 videos for free with all the same analytics tools you get with a higher subscription.
What to use it for: Video hosting and analytics
7. FreePik (Free)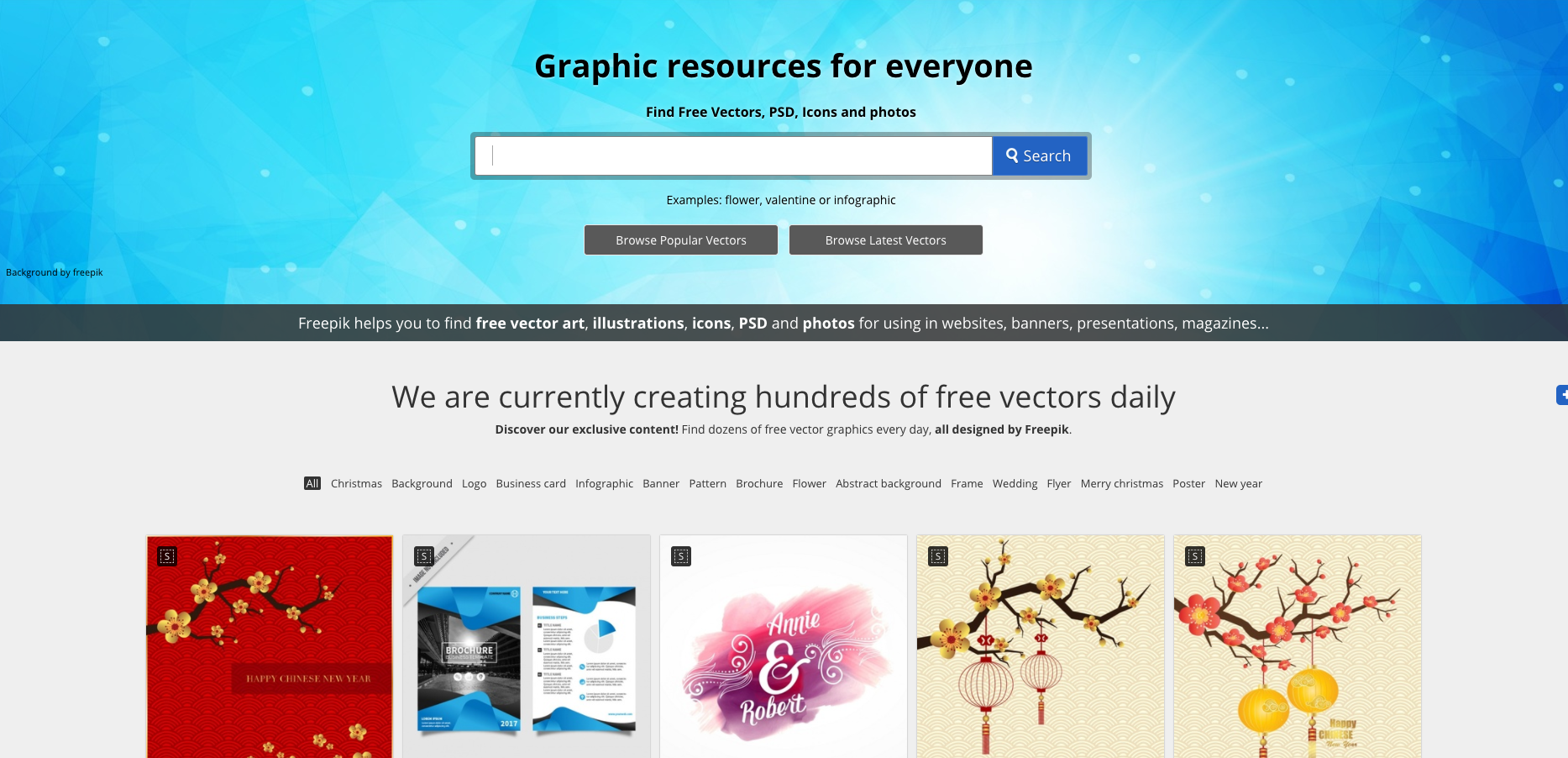 There are lots of free stock images and graphics that you can use to create flyers. Most of the elements require that you credit the original author (creator) — but otherwise they're free to use. It's also a really great place to go for inspiration.
What to use it for: Free backgrounds, graphics, and stock images
8) A CRM Tool (Cost Varies)
HubSpot and SalesForce are the top two leaders in this space. From custom profiling, and built-in pipeline dependencies, to automated email workflows based on customer engagement, it's all in one place. 
HubSpot is more user-friendly and somewhat more budget-friendly (free for the basics vs. $25/month for the basics with Salesforce) but that's because it doesn't have Salesforce's extensive features.
Targeted and relevant messaging is so important because it's expected by your customers given the technological world we live in. A good sales and marketing engine you can count on is going to be the number one tool needed for success. These tools are incredibly robust, and there are help centers built into the platforms with hours upon hours of videos, training courses, and opportunities for certifications to help you become an expert!
What to use it for: To manage and nurture interactions with customers, leads, and prospects
9) Grammarly (Free)
Grammarly is your AI writing best friend. It's a great tool to double-check spelling and grammar on all written content (including emails). It doesn't matter how good the writer is, we're all human and make mistakes. However, if those mistakes are found, they're typically judged. If simple mistakes are found it's easy for a prospect/customer to lose trust when they perceive you did not pay attention to detail. So write blogs, guides, robust websites and landing pages, but make sure you have a tool (and a human) checking your work before you push it live.
What to use it for: to improve the quality and clarity of written communication by checking for grammatical errors, spelling mistakes, punctuation issues, style inconsistencies, and more.
10) ChatGPT (Free)
ChatGPT can be a valuable asset for title professionals looking to enhance marketing efforts and streamline processes. You can use it to help brainstorm ideas for content, to draft engaging email copy, generate social media captions, simplify complex ideas, and so forth.
This tool is great for supporting initiatives, but as we all know in this line of work there are certain aspects of the business and intangible knowledge that are irreplaceable. Leveraging ChatGPT as a support tool while balancing its capabilities with the unique strengths of your team is key to harnessing its full potential.
Click here to learn more about ways you can use ChatGPT as a title professional.
What to use it for: Generating ideas, formulating responses, and facilitating various forms of communication based on given questions and requests.
11) Hotjar (Free, mostly)
Hotjar is a powerful analytics and feedback tool that helps website owners and marketers understand how users interact with their websites. It offers features like heatmaps, session recordings, surveys, and more, all designed to provide insights into user behavior and preferences. They have a free plan option for those just looking for the basics but the software goes up in price if you are looking to do more with the data like filtering and segmenting it.
What to use it for: to analyze user behavior on a website and improve the overall user experience
12) Loom (Free)
Loom, a video messaging and screen recording tool, can be used effectively as a marketing tool to enhance communication, engagement, and branding efforts. The best part is that it's free for up to 25 videos. 
Here are some ways you can use Loom for marketing:
FAQs and Support

: Create a library of video responses to frequently asked questions. This can assist customers seeking quick solutions.

Product Demos

: Record product or service demos to showcase the features and benefits of what you offer. This can help potential customers better understand your offerings.

Social Media Content:

Share bite-sized videos on your social media platforms to engage your audience. These can be quick tips, industry insights, or fun content related to your business.
Whether you're using Loom for one-on-one communication or for broader marketing efforts, its simplicity and versatility can make it an excellent addition to your marketing toolkit.
What to use it for: to create and share screen recordings and videos quickly and easily
13) Calendly (Free)
Calendly is a simple tool, but with everyone's busy schedules, it is incredibly valuable to have this linked with your calendar. This allows your customers to click a link to find and book a meeting time that works for them. It helps to avoid the 10 emails going back and forth trying to figure out what would work best, and it also lets your customer know you care about what is convenient for them as well.
What to use it for: to streamline the process of setting up meetings, appointments, and events
Key Takeaway
Great tools mean nothing if you don't have a blueprint!
Don't forget to have a good content marketing strategy in place. Pretty pictures will only get you and your title or real estate company so far if there isn't valuable content to maintain your audience's attention once you've caught their eye. Make it clear to them that you're the right one to close on their real estate transaction by establishing your authority and thought leadership in the real estate and title industry.
 Disclaimer: We are not receiving any sort of compensation to endorse these resources. They're just really awesome and helpful tools that we've personally used. 
Happy Marketing!