If you're a title or real estate agent looking to expand your reach and leads on a budget, here are some free and cheap tools to help boost your marketing efforts. There are so many amazing marketing tools out there. The problem is a lot of them are expensive, hard to use or require talent. All you need to do is focus on some key points and know those cheap or free resources that will help you accomplish your goal. We've got a list of resources that we couldn't live without in the beginning. Some of which we STILL use.
Here are some of the best free and low-cost marketing tools for design, video, and social media:
1. Canva (free)

If there was one marketing tool in this world that I could marry, it would be Canva. Their slogan is "Empowering the World to Design," which means regular people like you and me can be graphic designers. Our amazing designer Nikki — who has devoted years to learning and perfecting the use of Photoshop, Illustrator, and the like — uses Canva as much as I do. I have, like, ZERO talent with design and even I was able to make many of the graphics you see on the pLog. They have TONS of templates for different design needs, lots of cool layouts that you can customize, and loads of free elements to use.
What to use it for: Designing flyers, creating custom blog graphics, social media graphics, e-book covers, designing your own logo, making the prettiest slide shows, and a million other things
2. PicMonkey (Free)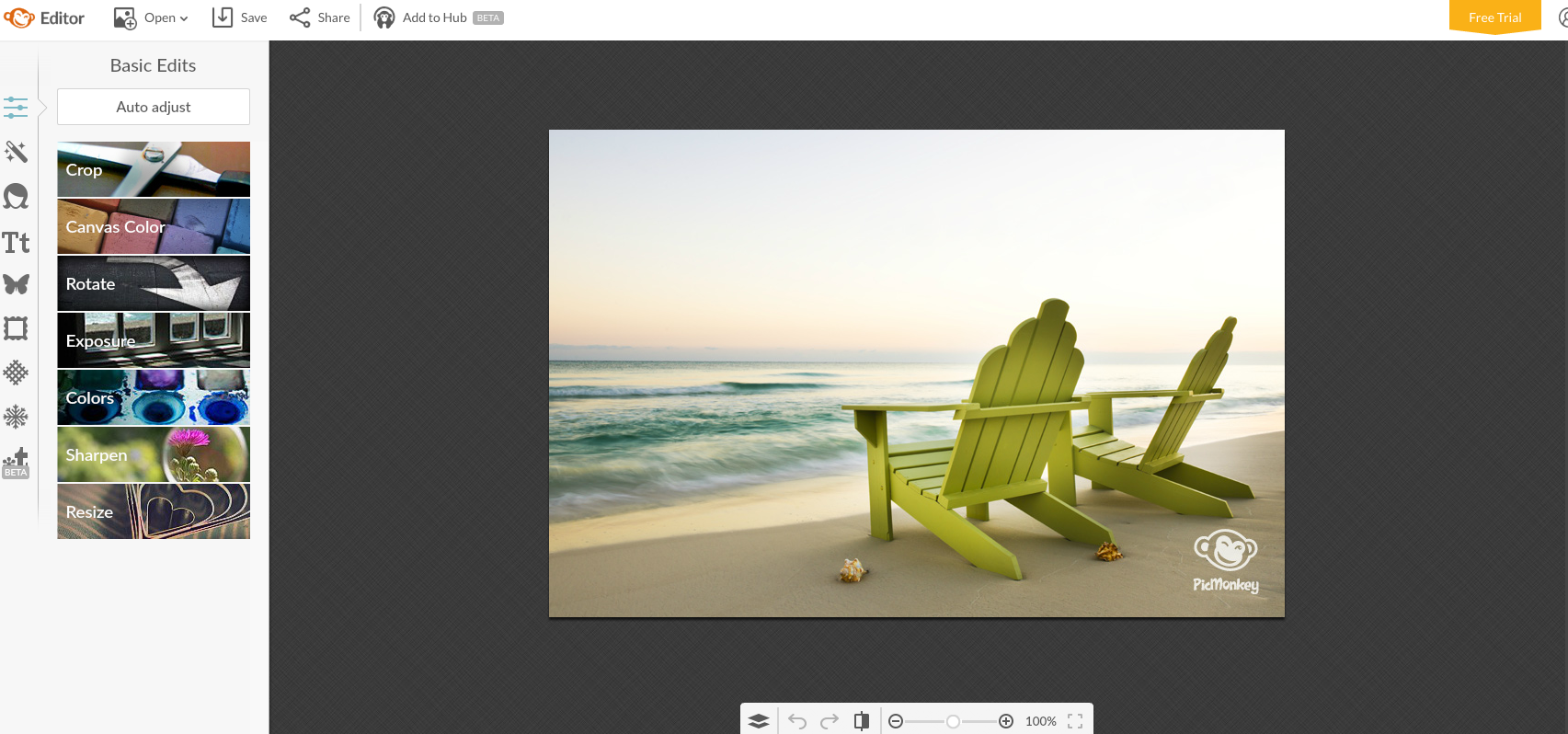 What Canva is to graphic design, PicMonkey is to photo editing. Their free version is loaded with features for those of us that want to make our images look better. You can also put cool effects on pictures and lay text over it. It's simple to use, with optional "paid" elements if you're feeling really fancy.
What to use it for: Editing profile pictures, headshots, company photos, putting words on images
3. Fiverr (Cheap)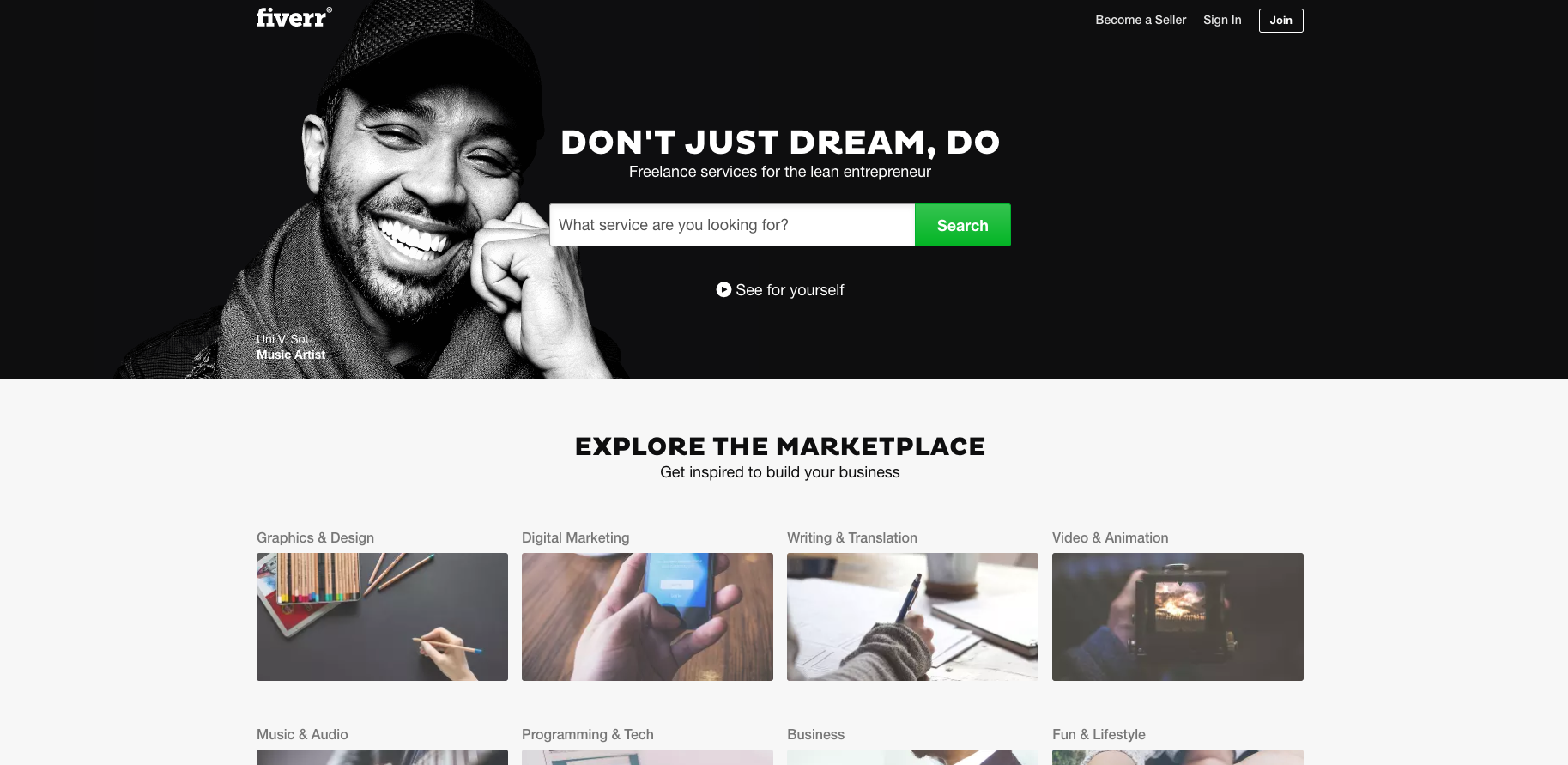 Need a logo, but don't have much to spend to get one? Fiverr is a really great resource where talented, creative freelancers can make you a logo (or video, or graphic) starting from $5. We have used Fiverr for videos, new logo concepts, and voiceovers. Usually we end up spending more than $5, because sometimes you just get what you pay for — but it's waaaay cheaper than hiring a designer if you need some help.
What to use it for: Outsourcing creative and design needs
4. Wix (Cheap)
If you don't have a website, it's really hard to compete in this world. It doesn't have to be life-changing –buy a domain and build a website — make sure people know who you are, what you do, and how to get in touch with you. There's a lot of debate on whether Wix is really a good choice for a website builder, but the truth is, it's so stinking easy to use and has breath-takingly pretty templates. For $15 a month you can host your domain, build your site, and manage it.
What to use it for: Hosting and managing your website
5. Hootsuite (Free)
If you're DIYing it, you're going to need a way to schedule and monitor your social media profiles. I know I've talked about Hootsuite before, and no, they're not paying me. It's just a really helpful tool. Their free version is a little limited, but should be sufficient for marketing novices/DIYers. You can see people interacting with your brand and respond to messages from the app.
What to use it for: Social media posting and monitoring
6. Wistia (Free, sort of)
Wisita is a video hosting platform that allows you to see in-depth into your video analytics. You can see who is watching, how much they watched, and where they got bored. All these insights help you determine how you can improve your video marketing to better match the habits of your viewers. You can pay a lot to use it, but they'll let you upload up to 3 videos for free with all the same analytics tools you get with a higher subscription.
What to use it for: Video hosting and analytics
7. FreePik (Free)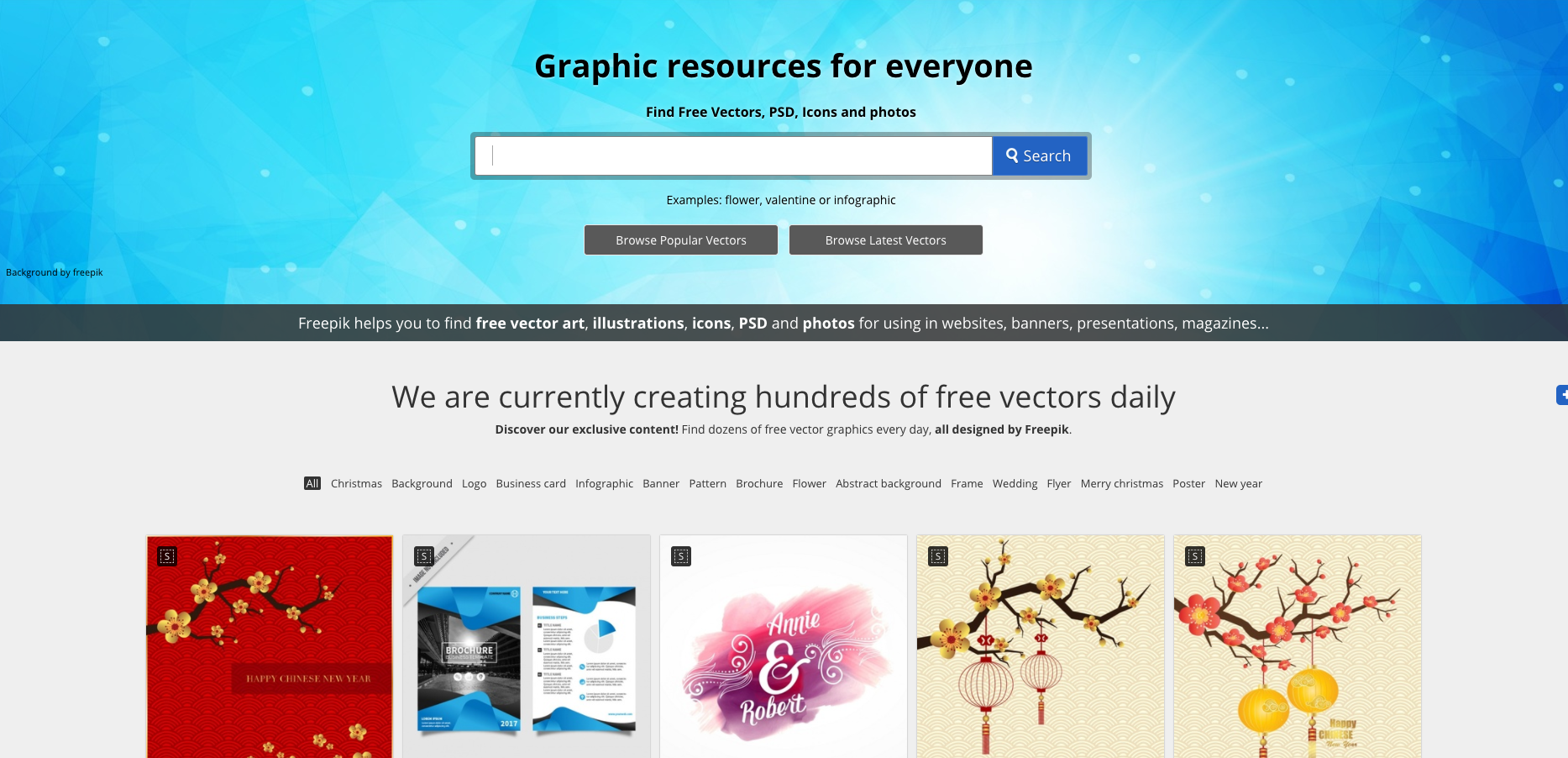 There are lots of free stock images and graphics that you can use to create flyers. Most of the elements require that you credit the original author (creator) — but otherwise they're free to use. It's also a really great place to go for inspiration.
What to use it for: Free backgrounds, graphics, and stock images
Great tools mean nothing if you don't have a blueprint!
Don't forget to have a good content marketing strategy in place. Pretty pictures will only get you and your title or real estate company so far if there isn't valuable content to maintain your audience's attention once you've caught their eye. Make it clear to them that you're the right one to close on their real estate transaction by establishing your authority and thought leadership in the real estate and title industry.
 Disclaimer: We are not receiving any sort of compensation to endorse these resources. They're just really awesome and helpful tools that we've personally used. 
Happy Marketing!